: Punk label run by members of Anti-Flag.

Punk label run by the Dead Kennedys' Jello Biafra.

: Ska-Punk label run by Mike "Bruce Lee" Park.

Punk label, they put out H2O's first album.

Better Youth Organization punk rock records.

: Pioneering harDCore label from my hometown Washington, DC. (Minor Threat, Fugazi, & other punk & indie rock bands).

VGS's first album and other punk rock.

Punk label with up and coming bands like Riverfenix.

: you know this, they have NOFX, RANCID, PENNYWISE, VGS...label run by Mr. Brett (founding member of Bad Religion).

: cool punk rock label started by Fat Mike (NOFX).

Hardcore label.

Punk label with bands like Ann Beretta.


Punk label, has new Down By Law album.

Old School style Ska and Punk label run by Tim Armstrong of Rancid & Mr. Brett of Epitaph.

: The new label of Against All Authority (AAA), also other cool bands.

: Punk label run by The Vandals.

: New school punk.

: legendary punk label. 2 words "Operation Ivy" need I say more?

: New York City Ska.

Punk label run by the UK Subs' Nicky Garrett, their bands include Anti-Flag & Reagan Youth.

: Got Punk? (Jughead's Revenge, The Vandals, AFI).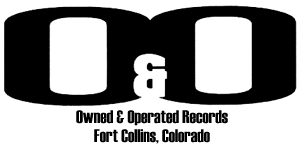 Punk Label run by Bill Stevenson and Stephen Egerton from Descendents/ALL.


Ben Weasel's punk label, featuring Common Rider.

Oi! Punk label with bands like Blanks 77.

Records of Rebellion, punk label run by Danny Lore from Against All Authority.

More Jersey punk!

Hardcore Label.


Punk label, with 7 Seconds and Suicidal Tendencies on their roster.

Sublime's first label, they have Long Beach Dub All-Stars.


Home of early Descendents, Bad Brains, and Black Flag.

Striving for Togetherness Records hardcore punk.


Political Punk music like Fifteen.

Ska & Punk label...put out 1st albums of Bosstones & $1.09


98 Mute's label they put out some early Pennywise.

Label of the original Social Distortion album (Mommy's Little Monster), a must own.

Northern Virginia Ska-Punk Label.

: pray for me punk.

Northern VA Punk Rock label run by Chris from Lickity Split (and the defunct The Suspects) also host of DC's Capitol Radio, this label is also home to The Goons.

Old school punk like Angry Samoans.

New Jersey punk rock label.


Some old face to face and other punk rock.

: Hardcore....and tough.

: East Bay Hardcore.